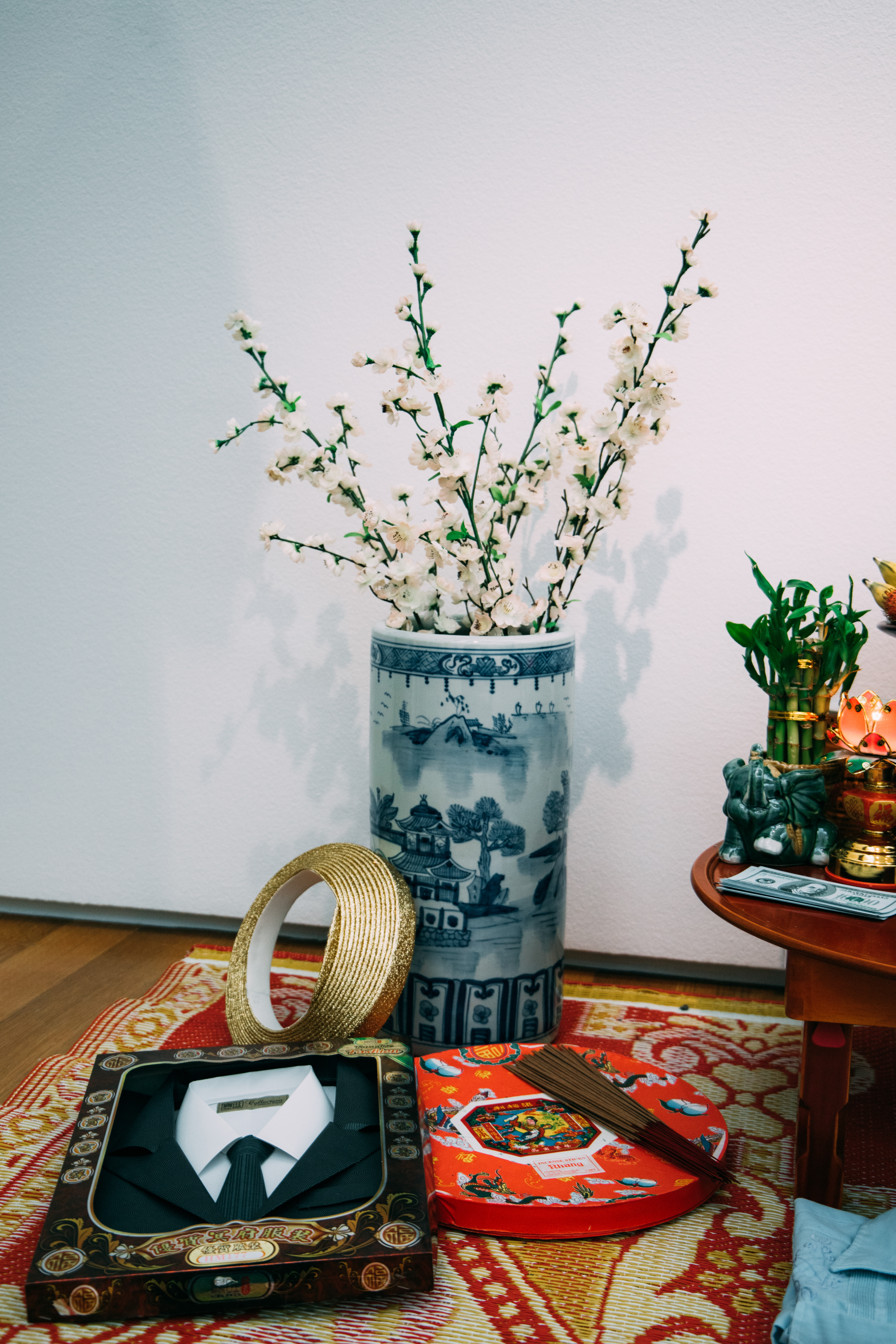 M

ẹ

Vi

ệ

t

Nam

ơ

i,

Chúng

Con V

ẫ

n C

ò

n

đ

â

y 
(Oh Mother Vietnam, We Are Still Here)
After the fall of Saigon in 1975, an estimate of 125,000 Vietnamese refugees escaped the war to seek asylum in the United States. It is vital to recognize this tragic period of history and highlight the resilience of Vietnamese refugees. M

ẹ

Vi

ệ

t Nam

ơ

i, Chúng Con V

ẫ

n Còn

đ

ây (Oh Mother Vietnam, We Are Still Here) examines the history of the Vietnamese diaspora in relation to the Houston and Gulf Coast region, where many refugees settled after the war. I will be visiting sites of my own family's journey and significant historical landmarks that explore the traces of movement created by this displacement. The project will emphasize the strength of this marginalized community through my research and journey to the sites: Seabrook, Texas, old and new Chinatowns, Village apartment complexes, and my family homes throughout Houston. 
M

ẹ

Vi

ệ

t Nam

ơ

i, Chúng Con V

ẫ

n Còn

đ

ây will explore the notions of home, labor and erasure. I will be constructing a wooden boat created from materials found in each location, resembling the boats taken by my family and many other refugees to escape the war-torn country.  To activate these spaces, I will conduct site-responsive performances in relation to each location. Through the motifs of a wooden boat, personal family's archived photographs, and documents, I hope to better understand the journey of my family and process the trauma that comes with war. The project will address contemporary issues surrounding migration and will add to the existing discourse on the current refugee crisis.
This project is made possible with the support from The Idea Fund. The Idea Fund is a re-granting program administered by DiverseWorks, Aurora Picture Show, and Project Row Houses and funded by The Andy Warhol Foundation for the Visual Arts.